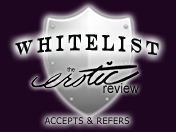 Hello Gentlemen,
My name is Rachelina your personal Sensual Companion from Miami Beach and I saliciously cater to mature gentlemen who are desiring an engagement full of intimacy and romance. As a romantic, I truly enjoy kissing as it accents the euphoric excitement between us. Allow me to tantilize your arousal with my Signature San Juan Capistrano, a captivation that will enrapture you in a serene state of tranquility concluding to a breathtaking finality. Hygienically refreshing, my flirtatious body is always at your convenience to satiate your fantasy desires.
The window of my vivacious and charismatic personality is through my iridescent smile reflecting an aura of exuberance that is dynamic, cheerful and full of confidence in satisfying your erotic desires. I love to sensually pleasure in a fashion where afterwards it will be above your farthest expectations. The Reviews I have to share is my resume assuring you the very finest of adult companionship in a non expeditious atmosphere of blissful sensuality.
To the gentlemen of an older mature age, let there be no hesitation, for you always have my personal invitation to join me in company. As a cultured conversationalist, where  conversation comes easy, I am also a great listener to your thoughts and opinions for they will always be welcome so you can feel comfortable and relaxed.  My priority is to impress you on my presentation and entertaining on first engagements for I would like to see you again to create a personal informal affair between the both of us in the future.
Thank you for your interest and hopefully we will have an opportunity to meet  where we can savor our romantic rendezvous of sensuality together. Have a wonderful day and wishing you the very best in all of your endeavors.
Lustfully yours,
Rachelina